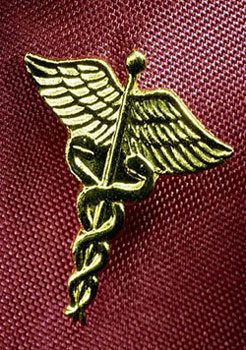 Q.  Does Health Insurance pay for your Orthotic products?
A.  Possibly, the Soft Step Foot Correctors and the Plastosan Orthotics are covered by some health insurance policies.  There are many different types of policy from each insurance company, each unique in terms.  Be aware that not all policies pay for medical equipment, and if yours does, be aware of your deductible before you buy.
     NOTE:  SOFT STEP FOOT CORRECTORS ARE MADE OF MATERIAL THAT IS  FDA APPROVED FOR DIABETIC USE; THEY ARE BREATHABLE, REDUCE SPECIFIC PRESSURES IN THE FEET, INCREASE CIRCULATION IN THE LOWER EXTREMETIES, IMPROVE BALANCE SKILLS, AND WILL NOT RETAIN ODOR OR BACTERIA.


     If you have purchased the Orthotics already, you can submit your receipt or proof of purchase to your insurance company for reimbursement, minus any applicable deductible.  Most insurance companies have reimbursement forms on their websites, and with some companies all you need to submit is the reimbursement form and your receipt.  
     Some policies also require a prescription from your doctor for reimbursement.  If this is the case, and you already own your Orthotics, you only need to contact your doctor and say, "Doc, I bought these arch supports and they are helping me feel better, could you please write a prescription for me for insurance reimbursement?"  Most physicians are happy to accommodate you if you are already having success with your Orthotics.  You can obtain a prescription from almost any type of doctor, including M.D., Doctor of Chiropractic (D.C.), Naturopathic Doctor (N.D.), Dr. of Osteopathy (D.O.), Orthopedic Doctor, Physical Therapist (P.T.), Licensed Acupuncturist (L.Ac.), Podiatrist (D.P.M.), and many more.
     If you prefer to purchase any of our Orthotic products through your doctor and the clinic is not currently an account of Step Forward of Oregon, we can easily set up a one-time fitting service through their office with no hassle to them, and they can bill your health insurance directly.  We will provide proper billing and diagnostic codes for your doctor's billing department.  The best part is that we can do fittings anywhere that has mail or freight service!